Artikel ini ditayangkan di Marketing-Interactive, ditulis oleh Farzanah Favreen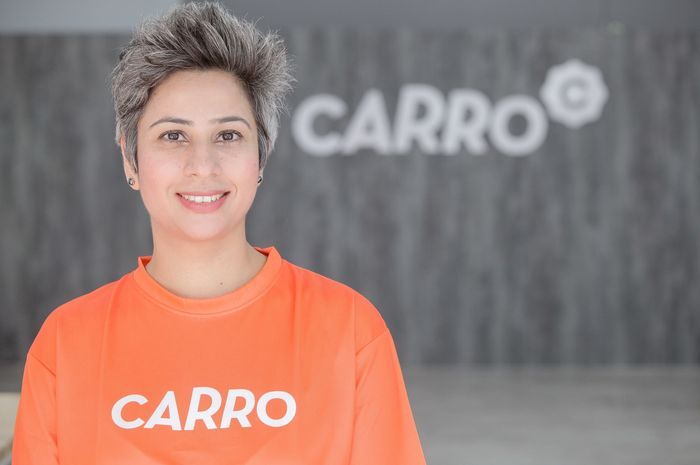 Indonesia's C2C marketplace Jualo.com has appointed Manisha Seewal as its chief executive officer, as CEO Pedro Principe exited the company. Seewal (pictured) will assume the new role in addition to her responsibilities as group chief marketing officer of automotive marketplace Carro. This comes shortly after Carro acquired Jualo.com to further boost the reach of its proprietary technology platform in Southeast Asia, especially as Indonesia is the region's largest automotive market.
In her new role, Seewal will drive the company's business growth in Indonesia, and focus on business expansion and strengthening synergy with Carro's automotive ecosystem. According to Seewal, Jualo.com's prime focus, as it enters its new period of growth, is to expand the size of its team in Indonesia. Hence, she is currently looking to bring in talented and experienced individuals to join the growing team.
"As its CEO, I'm excited at the opportunity to grow Jualo.com's business here. Both Jualo and Carro will leverage each other's technologies to provide Indonesians with a transparent and hassle-free platform for eCommerce, especially when buying and selling vehicles," she added.
Seewal has been with Carro since August 2018. As its group chief marketing officer, she leads and drives the development of the company's key branding and positioning strategies in Singapore, Thailand, Malaysia and Indonesia. Prior to Carro, Seewal led marketing teams of global insurance corporations such as Tokio Marine, Aviva, Great Eastern Life and HSBC Insurance.
"The partnership between Jualo.com and Carro is built on our complementary visions to empower the eCommerce needs of Indonesians through trust. Improving the synergy between our two companies will help us reach that vision faster. To that end, we firmly believe that Seewal is the right person to steer us on the right path," said Aditya Lesmana (pictured above), co-founder and Indonesia country head of Carro.
Carro has been aggressively making a mark in markets across Southeast Asia. Most recently, it invested US$30 million into Malaysia-based car bidding platform myTukar to digitise the local used-car dealer industry. With this strategic investment, Carro aims to power myTukar to digitally enable the traditional used car dealerships across Malaysia, boost inter-city car sales and help local businesses grow. According to Carro, its entry into Malaysia via myTukar is aimed at focusing on helping traditional car dealerships connect with private sellers via eCommerce channels and ultimately grow revenues. Initially established in Singapore, Carro has also now expanded its presence in to Indonesia and Thailand to create a marketplace for automobiles.
Meanwhile, Carro also launched a regional branding campaign, and collaborated with budget carrier Jetstar for in-flight advertising. Revolving around the "ease" of selling a car in one day, Carro aims to address various pain points from the customer's angle on its ads. With Jetstar's domestic routes and reach in the Southeast Asia region, Seewal told Marketing Interactive then that the airline will create the right awareness for Carro's brand proposition.
>>>> Temukan berbagai produk kebutuhan sehari-hari di Jualo.com